Apparently my life decided to get crazy hectic and it forced me to take an unexpected break from blogging. I thought summer would mean that I would have more time to blog and relax, but so far I've ended up being ten times busier than I typically am during the school year.
I started my internship last week and that has me working eight hours a day, five days a week. It's definitely been an adjustment and I'm clearly still working on coming up with a schedule to efficiently use my free time.
On the weekends, I'll be working at the boutique that I've been at since high school & I'm also taking two summer school classes this summer, which means LOTS of work. In between all that I plan to find time to enjoy myself.....
I'll let you know how that goes. ;)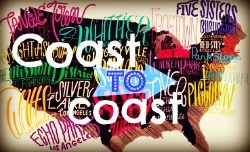 Shane at Whispering Sweet Nothings is hosting a "blogger directory" so that you can meet fellow bloggers in your area! Head on over and fill out to form to get your place on the map. It's always so exciting to meet local bloggers!